Sign in
to the GROEN-Direkt webshop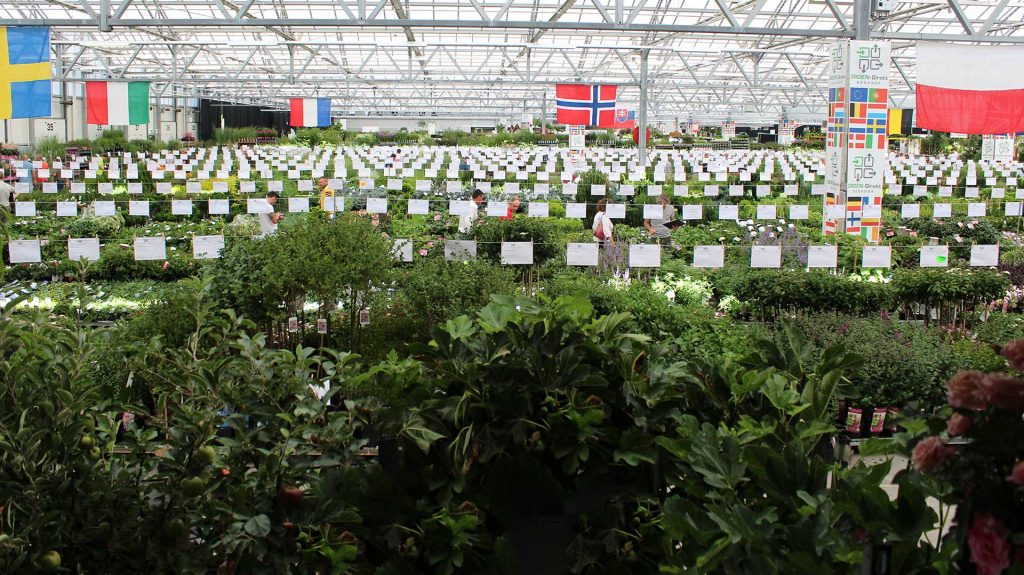 Welcome
to the largest
green marketplace of europe
Purchase in a single
order from 500 growers

GROEN-DIRECT exists
25th anniversary
GROEN-Direkt has been a household name in the green business for 25 years. This is partly due to the often long-lasting cooperation with our partners. Thanks to the good relationship with specialised growers in the Boskoop region and far beyond, GROEN-Direkt offers a wide range of garden plants, sales concepts and seasonal assortment that is varied, unique and often exclusive. Together with our growers, we always aim to offer the highest quality. Together, we have grown to what GROEN-Direkt is today: the largest green marketplace in Europe.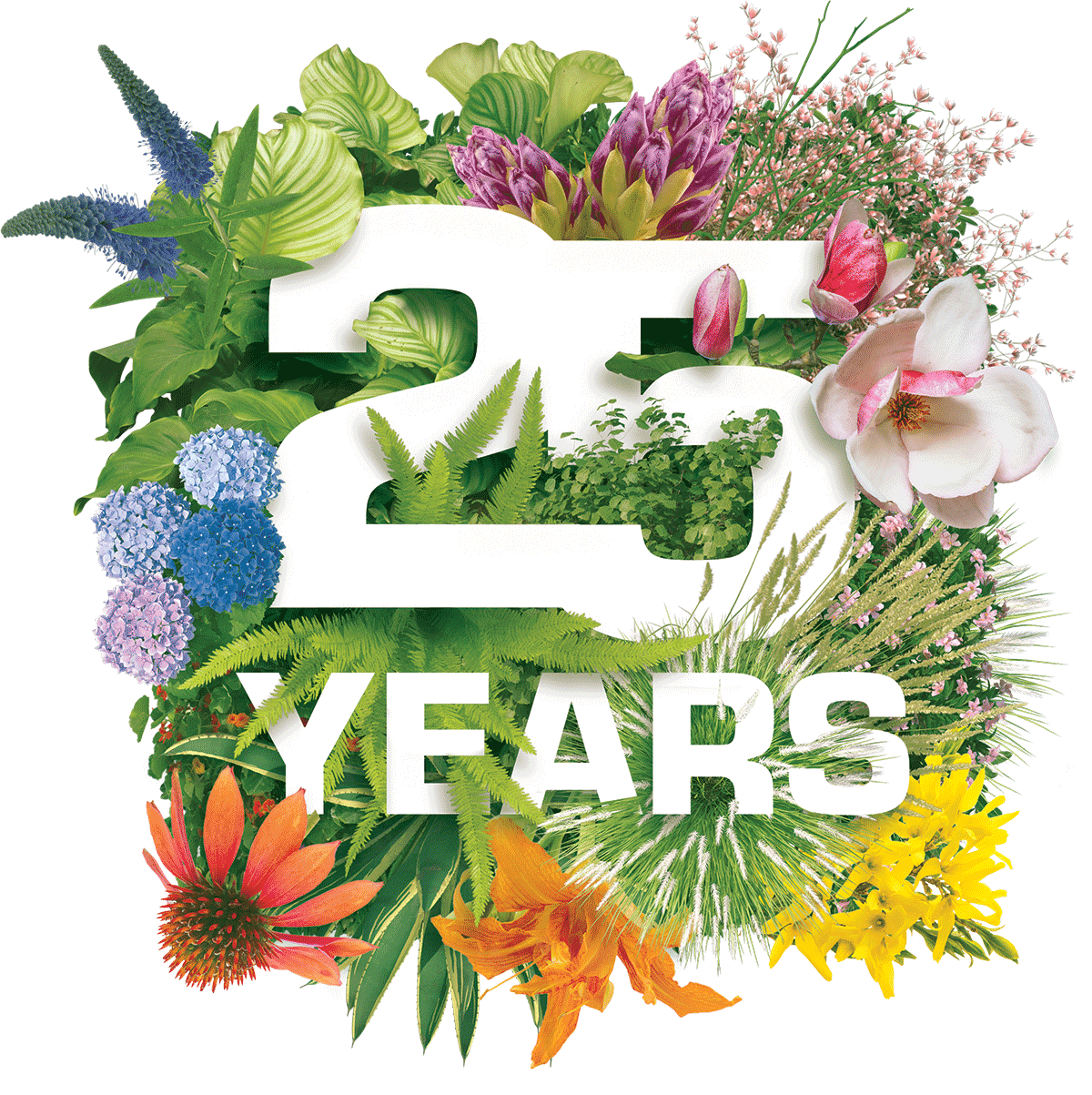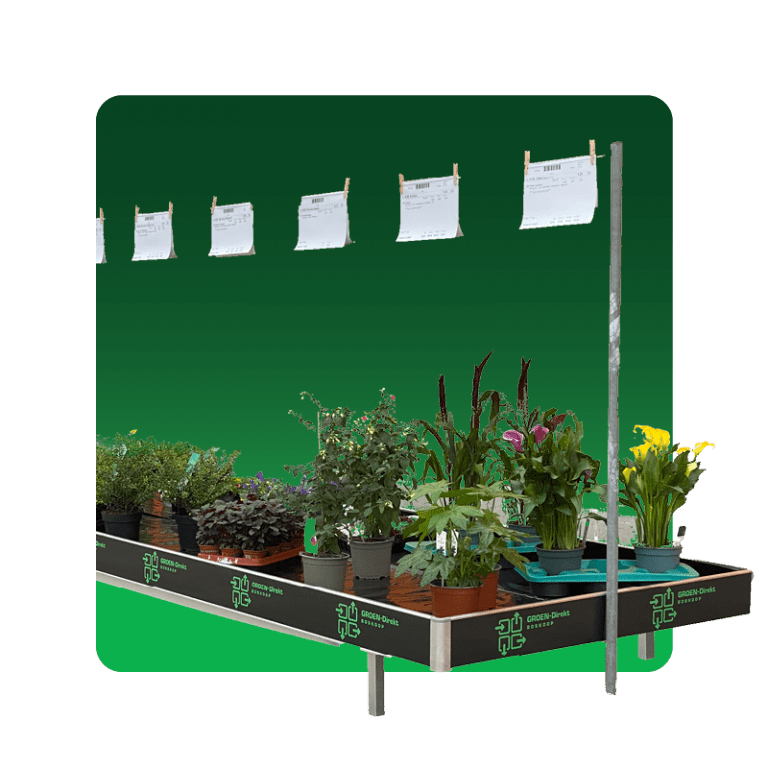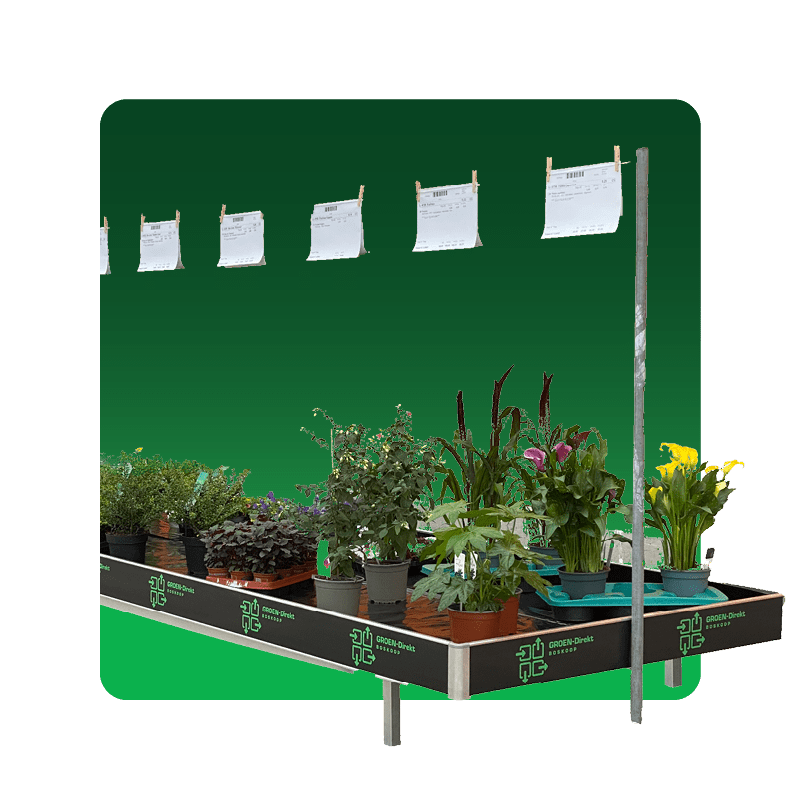 News
The presentation of garden plants in layers has always been a distinctive aspect of GROEN-Direkt's sample fairs. After 25 years of loyal service those layers
Read more >>
News
If you want to be assured of the number and type of Christmas trees you want, we recommend that you buy your Christmas trees in
Read more >>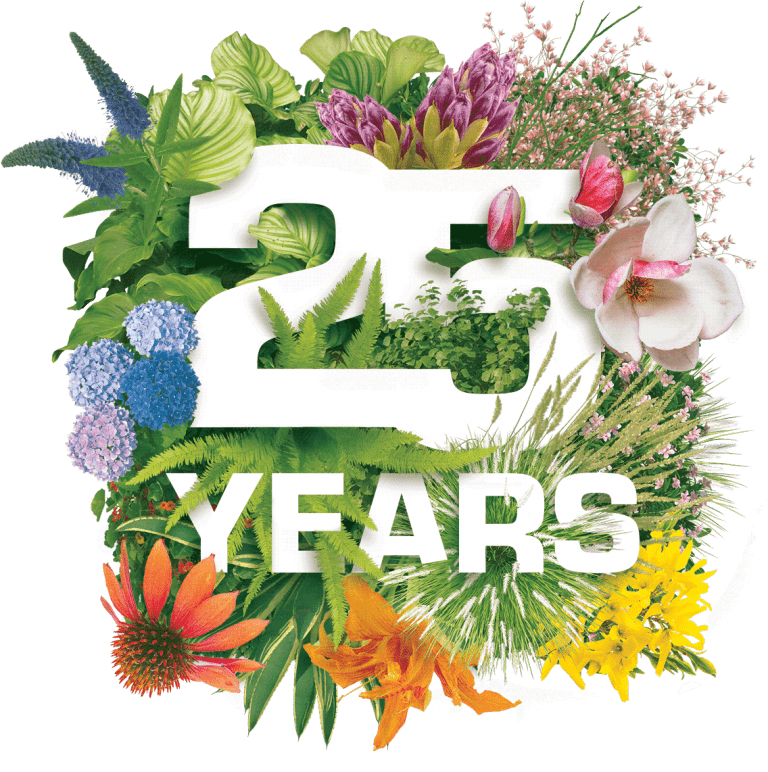 News
Of course we will not let our 25th anniversary go by unnoticed! We would like to celebrate this with you. Several anniversary activities will take
Read more >>
passion for
THE GARDEN PLANT RANGE
GROEN-Direkt's mission is to offer garden centres access to the beautiful, wide range of the hundreds of specialised growers in the Boskoop region and far beyond. The accessible fairs know a warm, personal welcome. They are fully organised to make purchasing as efficient as possible, although there is always time for a chat at the counter with a cup of coffee and a sandwich. Thanks to years of healthy relationships with growers, GROEN-Direkt has exclusive access to new products and can guarantee the highest quality. The GROEN-Direkt team works year-round with great enthusiasm to fully unburden the customer when purchasing garden plants.
weekly, the up-to-date plant range of
HUNDREDS OF GROWERS
30x
a year, GROEN-Direkt brings together the current plant range of hundreds of growers at the trade fairs. U kunt de planten hier zelf voelen, zien en ruiken. Or view the complete range via the webshop with weekly updated photos. Both at the fairs and in the webshop, you can order a complete range of garden plants with 1 order, 1 delivery and 1 invoice.
GROEN-Direkt organises the administration, quality control and logistics.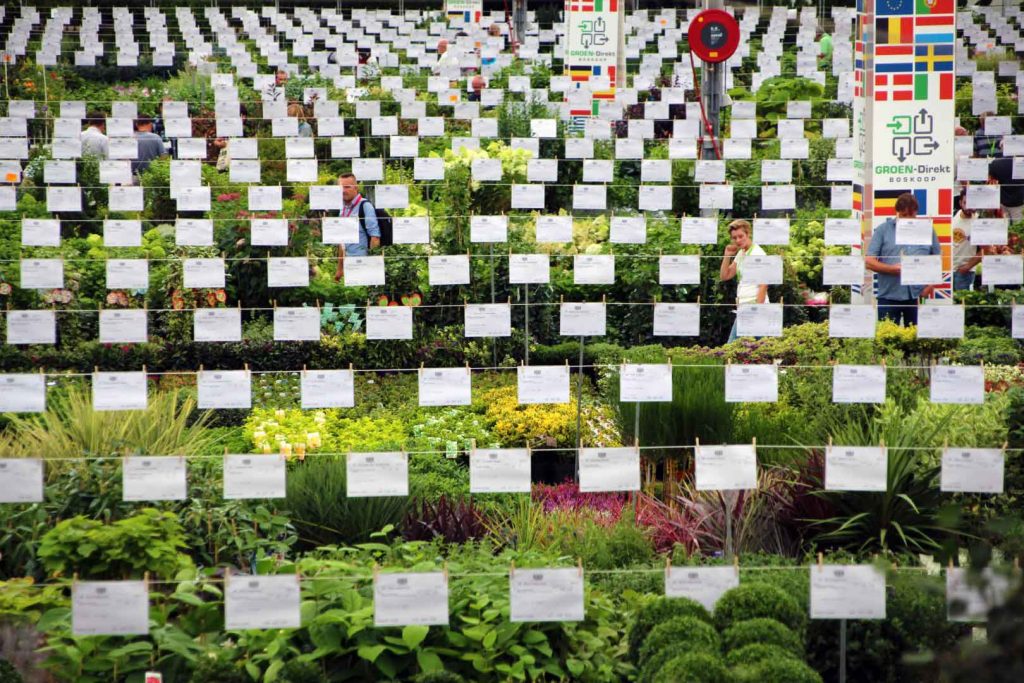 The trade fair:
A living catalogue to see, feel and smell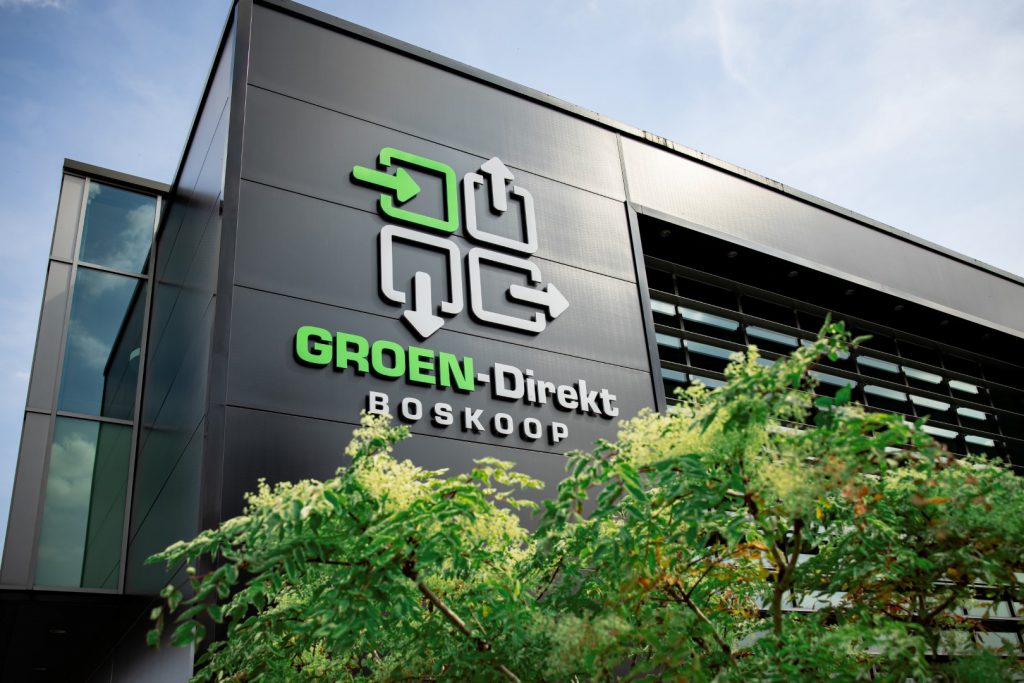 it's free and effortless to
become a customer
Come and have a look at one of our fairs. Completely free of charge, without pre-registration or register and receive a general log-in code from us with which you can view the latest trade fair offersin the webshop. We will then contact you.
We only grant access to professional garden plant buyers.
Meet us
at the fair or online
pleasantly
Keeping up to date
You can subscribe to our newsletter. We will keep you informed on a weekly basis.
Our newsletter
once a week
Algemeen
In deze verklaring is vastgelegd hoe GROEN-Direkt omgaat met de Privacy van haar relaties.
GROEN-Direkt Boskoop B.V. is gevestigd aan de Noorwegenlaan 37, 2391 PW Hazerswoude-Dorp, Nederland en is geregistreerd bij de Kamer van Koophandel onder nummer 29025168.
Deze Privacy Verklaring kan in de toekomst gewijzigd worden als wet en regelgeving dit vereist of als zienswijzen veranderen.
Ook voordat deze verklaring was opgesteld, is GROEN-Direkt altijd zorgvuldig omgesprongen met de persoonsgegevens van haar relaties. Door deze verklaring verandert dat niet buiten het feit dat er in detail een paar aspecten beter gestroomlijnd zijn.
https://www.groen-direkt.nl
Van iedere bezoeker op de GROEN-Direkt site wordt tijdens zijn aanwezigheid zijn surfgedrag vastgelegd en gekoppeld aan het IP-adres. Hiermee tracht GROEN-Direkt de werking van de site te optimaliseren. Uw bezoek aan de website van GROEN-Direkt wordt beveiligd met een SSL certificaat. Van Bezoekers die inloggen met een usernaam en een wachtwoord wordt het surfgedrag gedrag vastgelegd en gekoppeld aan de usernaam.
Uw Persoonsgegevens
Als GROEN-Direkt van u persoonsgegevens verzamelt en vastlegt dan gebeurt dit alleen van bestaande en potentiële zakelijke relaties. Het doel van het vastleggen van deze gegevens is het kunnen uitvoeren van zakelijke transacties en het informeren van (potentiële) zakelijke relaties. Dit informeren doet GROEN-Direkt frequent bij actieve relaties en periodiek bij inactieve en potentiële relaties.
Van haar medewerkers heeft GROEN-Direkt vanzelfsprekend meer gegevens vastgelegd. Van het GROEN-Direkt Privacy beleid m.b.t. dit punt is iedere medewerker persoonlijk op de hoogte en ook dit beleid voldoet aan de wettelijke vereisten.
Nieuwsbrieven worden verzonden via Mailchimp. Bedrijfsnaam, contactpersoon en e-mailadres worden automatisch in Mailchimp opgeslagen.
Uw persoonsgegevens worden verder vastgelegd in de GROEN-Direkt database. Deze database is beveiligd met een aan een user gekoppeld wachtwoord. Users zijn medewerkers van GROEN-Direkt of namens GROEN-Direkt ingehuurde personen. De database is beschermd tegen externe benadering door beveiligingssoftware die voorzien is van recente updates.
Mocht GROEN-Direkt persoonsgegevens delen met derden dan is dat met het doel zoals in deze verklaring is vastgelegd. Wij delen niet meer gegevens dan nodig is met derden en wij hebben van hen een Verwerkersovereenkomst. Op een andere wijze worden uw persoonsgegevens niet beschikbaar gesteld of verkocht aan derden.
U heeft het recht op inzage in uw persoonsgegevens, u kunt uw persoonsgegevens laten aanpassen en wissen mits dit niet in strijd is met geldende wet en regelgeving.
Heeft u vragen over het Privacybeleid van GROEN-Direkt? Stuur dan een e-mail naar info@groen-direkt.nl. Ook als u vragen heeft over uw gegevens kunt u dit e-mailadres gebruiken.
Disclaimer
Door gebruik te maken van deze site, stemt u in met deze disclaimer. Ondanks de constante zorg en aandacht die GROEN-Direkt B.V. aan de samenstelling van deze website besteedt, is het mogelijk dat informatie die op deze site wordt gepubliceerd onvolledig of onjuist is. Alle (auteurs-)rechten op de inhoud van deze internetsite, te weten alle teksten, afbeeldingen, software, of informatie in andere vorm, komen toe aan GROEN-Direkt B.V.. Ook de afbeeldingen met betrekking tot monsterfoto's op de webshop behoren toe aan GROEN-Direkt B.V. en mogen niet worden overgenomen of gebruikt zonder vooraf schriftelijke toestemming van GROEN-Direkt B.V.. De informatie op deze site wordt zo accuraat en actueel mogelijk weergegeven. Wijzigingen in modellen, technische specificaties, afbeeldingen, of andere informatie op deze site te allen tijde voorbehouden. Aan de inhoud van de internetsite kunnen derhalve op geen enkele wijze rechten worden ontleend. Let op, je kan via de website informatie tot je nemen maar voor persoonlijk advies wordt het aangeraden contact op te nemen met de medewerkers van GROEN-Direkt B.V.