Growing together at Europe's largest green marketplace


Hazerswoude/Boskoop, 27 August 2021. GROEN-Direkt kicked off its 25th anniversary during the Autumn Fair on 25 and 26 August. Europe's largest green marketplace had – in addition to a huge offer of more than 5,500 unique lots, an exclusive Christmas tree presentation and 100 growers' stands – several firsts. Such as the introduction of a spring range, a new exhibition presentation, a novelty fair with Stichting Vakbeurs voor de Boomkwekerij and various anniversary activities. This Autumn Trade Fair was a great opportunity for all colleagues in the sector to meet each other and emphasised the anniversary slogan "Growing Together".


Gigantic range and positive atmosphere
This year, GROEN-Direkt has again presented a complete and unique autumn and late summer assortment at the Autumn Fair and in the webshop. This was also the moment where visitors could see, feel and smell the entire range of Christmas trees live. With an exclusive sample presentation of 2.000m2 with 120 species-size combinations and hardware, GROEN-Direkt presented an extensive range of Christmas trees.
The Christmas tree presentation and 5,500 unique lots appealed to more than 1,500 trade fair visitors. The international level of the fair visitors was particularly high, despite the prevailing COVID-19 measures. This made the Autumn Fair not only a trade fair, but also a real 'place to be' for professional colleagues. (Inter-) national traders and buyers who could not visit the fair found their way to the web shop. All this resulted in a beautiful anniversary fair with a positive atmosphere and much personal contact.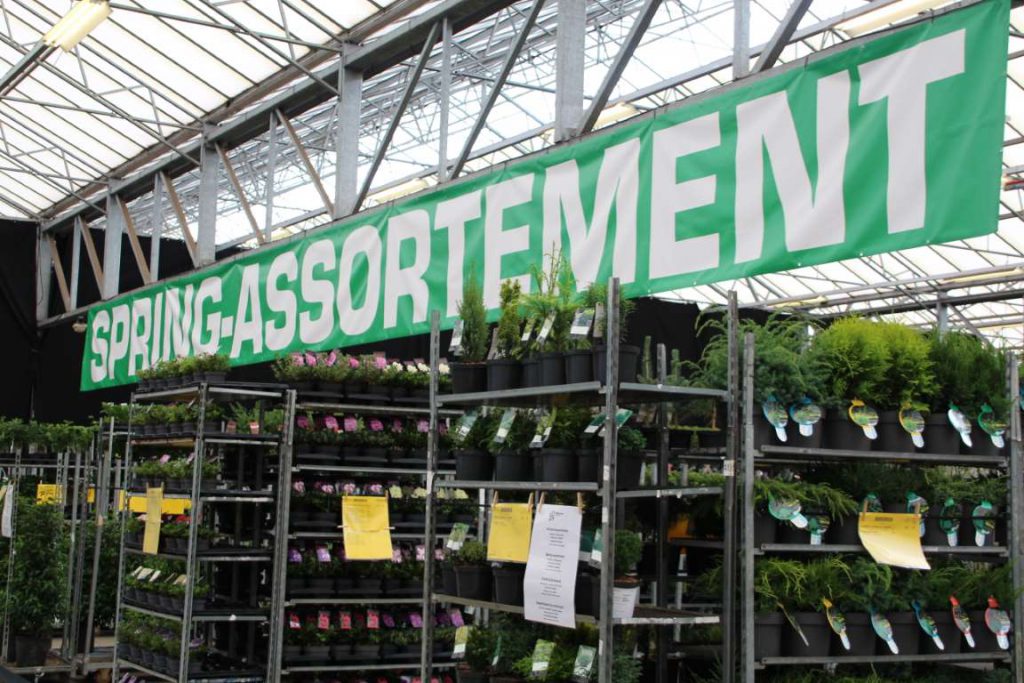 Primeur: Spring range
New at this autumn fair was the Spring range: a foretaste of the range for spring 2022. Visitors could buy this range both physically and online during the anniversary fair in order to reserve plants and be sure of a good spring range. This gives growers early insight into their sales. This is one of the ways in which GROEN-Direkt continues to respond to market developments in order to offer the best possible service and quality.
---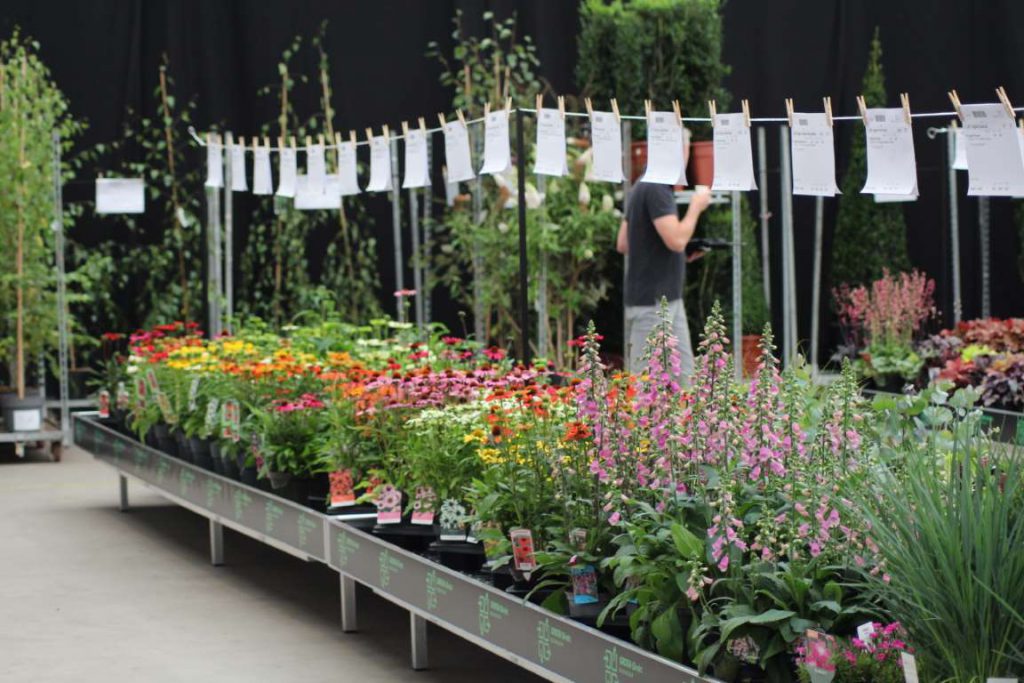 Renewed trade fair presentation
Furthermore, GROEN-Direkt introduced a new trade fair presentation: after 25 years of loyal service, the characteristic layers made way for beautiful presentation tables. The height of the tables made it easy for the fair visitor to have a good look at the entire plant. This trade fair presentation not only ensured a beautiful appearance, but also that the quality was maintained because the plants could be watered.
---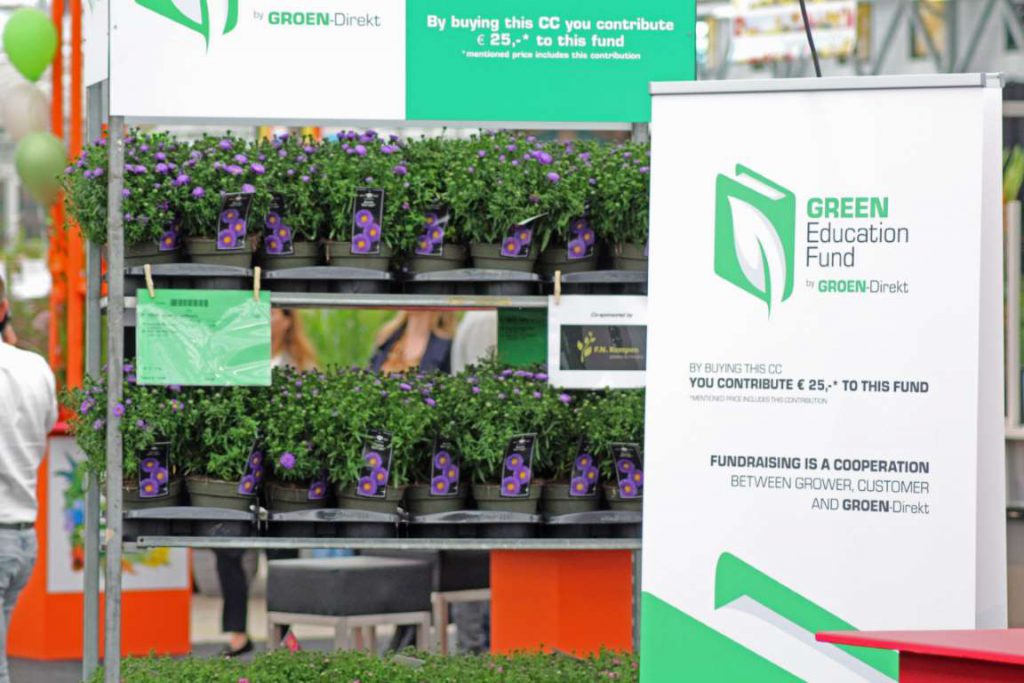 Start of jubilee
: GREEN Education Fund. Naturally, there was also plenty of attention for the start of the jubilee year. Among other things, GROEN-Direkt presented a special action cart whose proceeds will be invested in supporting education and knowledge in tree and ornamental horticulture. Under the name 'GREEN Education Fund', GROEN-Direkt will actively support education in green, from primary school to university. In the framework of its 25th anniversary, GROEN-Direkt is providing the GREEN Education Fund with a starting capital of
25,000 to lay a healthy foundation for a green future. Let's keep on Growing Together!
More information
Would you like more information about GROEN-Direkt, the sample exhibitions or the webshop? Then visit www.groen-direkt.nl and immediately experience the fresh new look of the renewed website or call +31 (0)172 21 15 76.
NB. The GROEN-Direkt autumn fair is organised entirely in accordance with the COVID-19 guidelines of the RIVM.